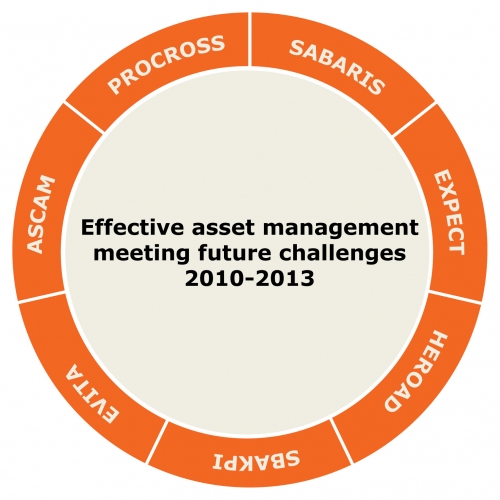 The ENR SRO4 "Effective asset management meeting future challenges" Programme launching a symposium in Copenhagen May 22-23nd 2013 to present the research results to the sponsoring national road authorities and to other stakeholders to the programme.
The Symposium will be targeted at decision makers and practitioners alike, with the explicit aim of bringing the new asset management tools and methods a step closer to actual implementation.
The planned case studies and of the programme will be a focal point, around which the discussions about implementation will revolve.
The symposium will be planned and executed by the Danish programme management. If you have any questions, please contact the programme leader Mette Holm Duelund (mhd@vd.dk) or the PEB Chair Bjarne Schmidt (bjs@vd.dk).
Please reserve the 22-23nd May 2013 in your calendar and look for more information in your mailbox or at our assetcall website (https://sites.google.com/site/assetcall/).